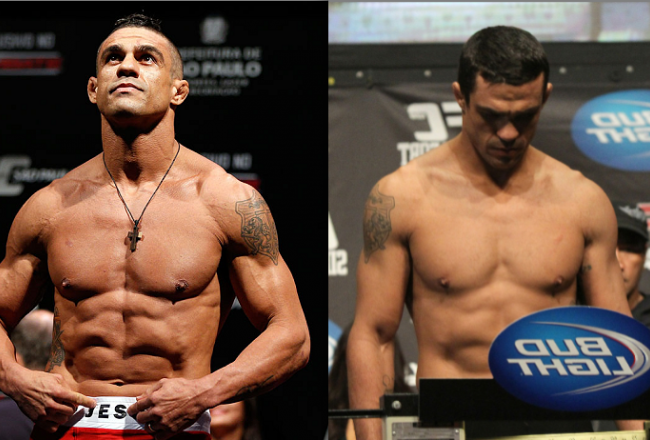 TRT has been a hot topic in MMA for years now. Many people feel it's a way for fighters to cheat, since it lets them train longer and recover quicker. Others are for it, saying it brings their testosterone levels back up to a healthy level.
Regardless of which side of the fence you are on, the debate is mute because NSAC has officially banned the use of TRT. Effective immediately, fighters will not be able to use TRT; this includes UFC middleweight title challenger Vitor Belfort. Belfort was scheduled to face Chris Weidman for the belt, but this may put a damper on his plans of being a champ.
If one thing is for certain, we won't have to worry about this issue anymore. There is no gray area anymore, and the sport, as a whole, will be cleaned up because of NSAC's decision.